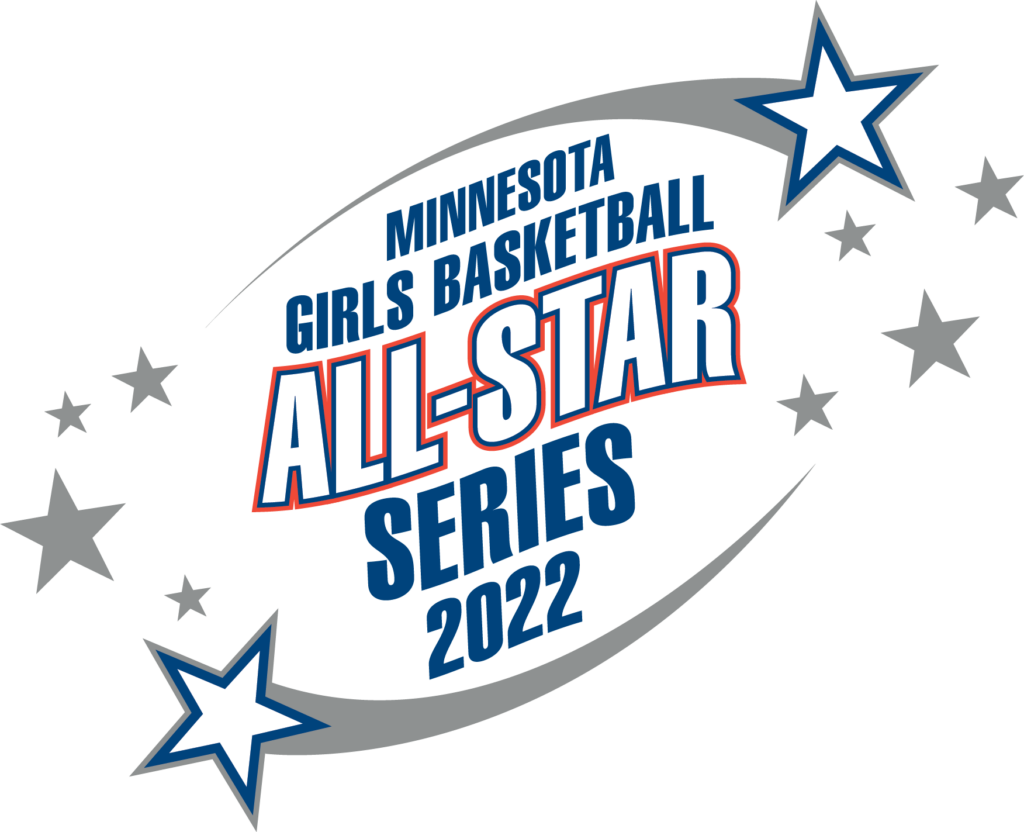 TWIN CITIES, MN (March 30, 2022) – Game Time Media is partnering with the Minnesota Girls Basketball Coaches Association (MGBCA) to present a live stream broadcast of the MGBCA All-Star Series, a high school basketball showcase of the top senior girls basketball players in the State and the announcement of the 2022 Miss Basketball on Saturday, April 9.
The April 9 showcase will feature two All-Star games, slated for 1pm and 2:30pm at the Academy of Holy Angels High School, featuring 42 of the top girls hoopers in the State in the Class of 2022. At halftime of the second game, the MGBCA will unveil this year's "Miss Basketball" in the state of Minnesota. Both games and the Miss Basketball presentation will be streamed live on gametimemn.com, presented by Game Time Media, the MGBCA, Park Dental, Twin Cities Orthopedics, and the Minnesota Army National Guard.
Among the 42 players set to be unveiled in the coming weeks will be the five Miss Basketball finalists selected by the MGBCA: Hopkins guard Amaya Battle (University of Minnesota commit), Chaska forward Mallory Heyer (Minnesota), Hopkins forward Maya Nnaji (Arizona), Sleepy Eye St. Mary's guard Madison Mathiowetz (South Dakota State University), and Wayzata guard Mara Braun (Minnesota).
Follow @GameTimeMN and @MNgbballAllStar on Twitter for the latest updates on the full list of participating players in both games of the All-Star series leading up to the event.
About Game Time Media
Game Time Media is the Twin Cities' premier prep streaming service, providing professional live stream broadcasts of high school sporting events. Game Time Media is the streaming home for Prior Lake, Lakeville North, and Shakopee High Schools as well as the home of the "TC Game Time Podcast," a weekly show covering prep sports in the Twin Cities as a whole. Aside from providing top-notch coverage and live streaming of prep sports, they provide streaming services for a wide-range of one-off events on and off the field. Learn more at gametimemn.com.
Previous Winners of Minnesota Miss Basketball:
2021: Adalia McKenzie, Park Center (Illinois)
2020: Paige Bueckers, Hopkins (UConn)
2019: Kacie Borowicz, Roseau (North Dakota)
2018: Megan Walstad, Eastview (UW-Milwaukee)
2017: Gabi Haack, Elk River (Bradley)
2016: Nia Hollie, Hopkins (Michigan State)
2015: Madison Guebert, Eastview (South Dakota State)
2014: Carlie Wagner, NRHEG High School (Minnesota, 3rd Round WNBA Pick, MIN)
2013: Rebekah Dahlman, Braham High School (Vanderbilt)
2012: Marissa Jenning, Watertown-Mayer High School (Creighton)
2011: Rachel Banham, Lakeville North (Minnesota, 1st Rd, 4th OVL WNBA Pick, CON)
2010: Cassie Rochel, Lakeville North (Wisconsin)
2009: Tayler Hill, Minneapolis South (Ohio State, 1st Rd, 4th OVL WNBA Pick, WAS)
2008: Courtney Boylan, Chaska (Michigan)
2007: Angel Robinson, St. Paul Central (Marquette, 2nd Rd WNBA Pick, NY)
2006: Jenna Smith, Bloomington-Kennedy (Illinois, 2nd Rd WNBA Pick, WAS)
2005: Katie Ohm, Elgin-Millville (Minnesota)