ABOUT GAME TIME MEDIA
Game Time Media believes that high school sports are the heartbeat of American athletics. This is why our goal is to provide the best coverage of area high school athletics and activities that you'll find in Minnesota. Whether it's our live stream platforms or podcasts we point the spotlight at the athletes and coaches that deserve it most.
We do this by partnering with Twin Cities area high schools to provide top-notch production of sports and activities on our streaming and podcast platforms. We work directly with area schools to not only produce top-notch viewing and listening opportunities for family, friends, and diehard fans; but also to create a fundraising arm to help support opportunities for students to learn and grow through extracurricular activities.
In addition, we can help individuals, businesses, or organizations connect with their target demographics through the streaming of events and podcast production.
MEET THE TEAM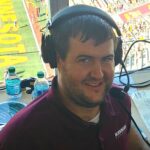 Logan Anderson
Logan is the founder of Game Time Media and the lead play-by-play voice for their first streaming partner, Lakeville North High School. He's a lifelong broadcast junkie who worked for radio stations in Iowa, South Dakota, and Minnesota before venturing out on his own. He still gets an adrenaline rush every time he opens up the mic but loves seeing small businesses grow through connecting with die hard high school sports fans.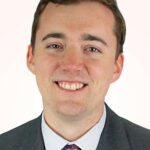 Matt Dean
Matt is a cheese head making his way through the land of 10,000 lakes. He is the content and promotion specialist for Game Time Media as well as the lead play-by-play voice of the Shakopee Sabers. He has extensive experience covering small college and minor league sports across the country. When not crafting the perfect description of Sabers athletes, he's putting together clever posts on social media and hosting the Twin Cities Game Time Podcast.